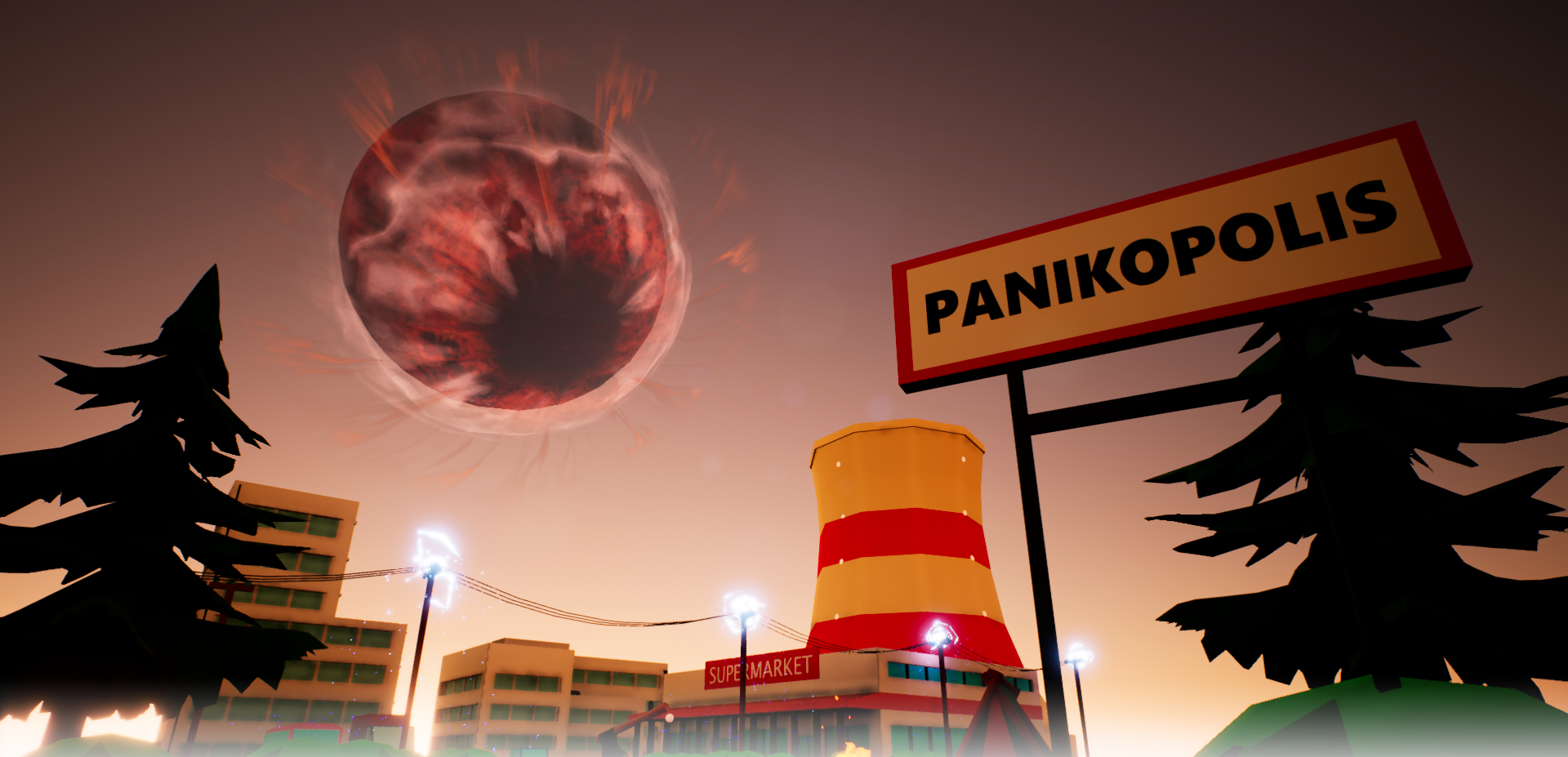 Panikopolis
Armed with your Gravity Gun, wreck havoc on a doomed island set on a collision course with another planet. Can you cause enough mayhem to destroy your planet before it destroys the other ?
Made during a game jam by :

Game Design :
Prog :
Art :
Sorry for the horrendous framerate !

AZERTY layout so ZQSD to move.
Good luck.